Expand your practice. Increase your patient satisfaction.
If you have patients that haven't responded well to treatment or medications, or even those whom you have been unable to offer treatment in the past, sublingual immunotherapy may be the answer you've both been looking for.
Infants and children:
Treating young children in your practice may be the most rewarding reason to incorporate SLIT. Allergy drops have proven especially helpful for children with eczema and recurrent ear infections, which often have underlying allergic causes. Many children with untreated eczema and allergies develop asthma and other chronic conditions later in life, so treating them early can have life-long benefits.
Severe asthmatics: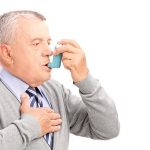 For asthmatics, SLIT can provide desensitization for triggers, which can moderate the need for asthma medication. And because of its safety profile, even severe asthmatics can reduce their symptoms. In at least eight studies, positive outcomes were reported when SLIT was used to treat asthma.
Patients with chronic conditions including sinusitis:
Recent research has validated the long-standing view that chronic sinus conditions, mold sensitivities and allergies are connected. Treating the underlying allergic disease with SLIT has shown favorable results in patients with chronic sinus conditions.